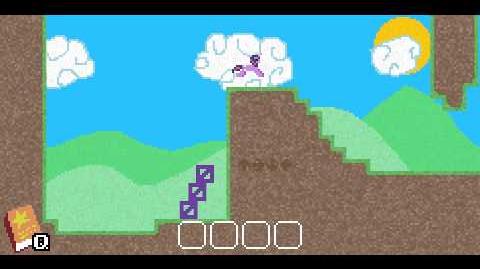 Order Of Twilight is of course, a game by
Maurice
.
It's about Twilight Sparkle's mind being in chaos, and going through levels to find what is truly important to her.
It was made in a total of 27 hours for the 2-day MyLittleGameJam, it was also livestreamed.
It was released on October 9th, 2012.
On October 30th, 2018, Maurice ported the game to Löve 11.1, which is available on GitHub.
Stabyourself.net Description
Edit
This is a game where you use your arrow keys to cast a number of different spells to help you progress through the levels. It has a dozen levels to go through and a challenge mode to test your wits.
Magic
Small pastel horses 
More Magic
Order of Agop
Edit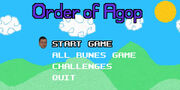 Order of Agop is an alternative version of Order of Twilight that Maurice made for Facepunch.
The only difference is that all ponies have been replaced the face of a guy from Facepunch, because Facepunch really hated ponies at the time.